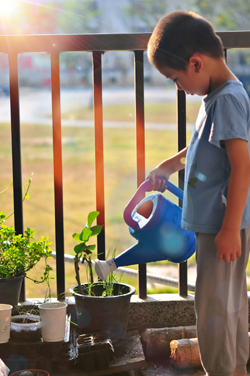 This school year has been a stressful one.  Hopefully summer will be a time of peace and relaxation.  During all the peace and quiet, here are a few ways to keep your kids learning this summer.
Plant a garden.  It doesn't have to be a big one.  There is so much to be learned by caring for and harvesting a garden.
Encourage your kids to write this summer.  It doesn't have to be a formal affair. Have them write in a journal, write a story together, create a play, make a movie.
Fill your home with music. Check out some new genres. Maybe your family doesn't typically listen to classical or jazz. Check it out! Maybe you will discover a new love.
Draw maps-maps of your house, your yard, your community, etc. Talk about scale and direction.
Learn new things about your community.  Visit places that you haven't been to before. (Don't forget to check out a pass at the Library for the History Museum in South Bend.) There are so many wonderful things to do in our area of the world and it's easy to get busy and not take the time to experience them. Change that this summer!
Finally, make sure you participate in our summer reading program. Registration begins May 17 in Beanstack. This summer our theme is READING COLORS YOUR WORLD.  It really does!  We have a fun summer of reading, challenges, and activities planned for your family.  Join us for a great time!