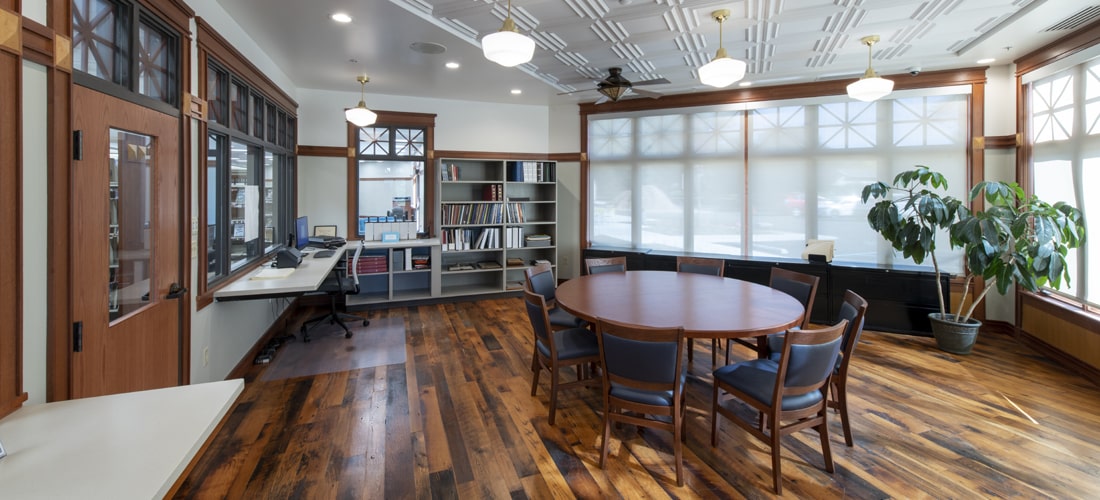 Everyone is welcome to use this beautiful space. It's also a great place to meet with a couple of people to quietly work on a group project. Nothing here in this room is off limits and we encourage exploration. We just ask that you are careful with the items and supervise children while in the room.
You can access Ancestry Library edition on the computer. You'll find "How to" guides located nearby. Before you come in looking for that obituary, take a sneak peek at our Obituary Index.
You can also preserve your own family pictures by scanning them on our high speed scanner or scan larger items on the flatbed scanner.